Online Master of Mental Health Nursing
START DATE: 4 MARCH 2024
APPLICATION DEADLINE: 23 FEBRUARY 2024
Ranked in the top
1% of universities worldwide*

Request more information

Complete the form below for detailed course information and to be contacted by phone and email.
Save on your course fees
There are a limited number of Commonwealth Supported Places available for the Online Master of Mental Health Nursing for our March 2024 intake. With this government subsidy, there are significant fee savings on the cost of your study. The cost of the Master with a CSP is $8,919 (normally $39,600).
Answer the call for new leaders in mental health nursing
La Trobe's online Master of Mental Health Nursing equips you with the skills you need to advance your career and respond effectively to individuals seeking counselling, health and welfare services.
Designed for registered nurses, La Trobe's online course delivers a robust and evidence-based learning experience supported by educators with mental health nursing expertise. With their academic support, you'll graduate fully prepared for a variety of in-demand careers, including roles as a psychiatric nurse, mental health counsellor, case manager and more.
Founded on the principles of recovery-oriented mental health practice, the online Master of Mental Health Nursing is aligned with the National Standards in Mental Health Services and the National Practice Standards for the Mental Health Workforce. The course can be completed in 18 months in a fully online setting. As a student, you'll benefit from flexible scheduling, opportunities for virtual conferences with your educators and the freedom to access materials whenever and wherever it suits you.
Career outlook
Psychiatric Nurse $56,000 – $105,000
per year
Clinical Nurse Specialist $77,000 – $106,000
per year
Case Manager $51,000 – $81,000
per year
Health Manager $54,000 – $114,000
per year
All salary information provided by Payscale.com
Why study La Trobe's online Master of Mental Health Nursing?
Developed in collaboration with industry partners
The degree is relevant and reflective of today's mental health workforce.
La Trobe is ranked in the top 50 best universities across East Asia, South-east Asia and Oceania
Times Higher Education (THE), 2019, Best Universities in the Asia-Pacific Region 2019
La Trobe's nursing subjects are ranked in the top 100 in the world
Quacquarelli Symonds (QS), 2020, QS World University Rankings by Subject 2020: Nursing
La Trobe is ranked #45 among the world's best young universities
Times Higher Education (THE), 2020, THE Young University Rankings 2020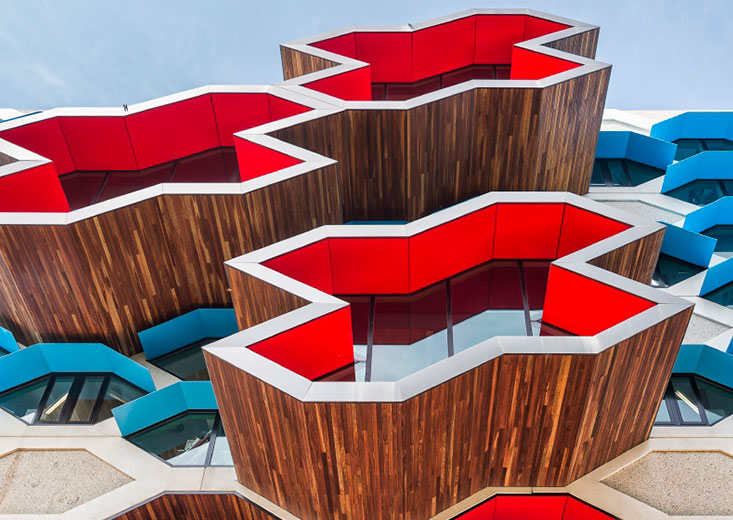 About La Trobe University
At La Trobe University, we believe you need a powerful skill set beyond what you learn in a textbook. We teach you how to adapt to new situations, connect with others, take the lead and think differently, all while you learn the skills and knowledge you need to advance your career.
*Times Higher Education (THE, 2020)
**Average completion time for full-time students