Study cybersecurity online
Ranked above world standard*
Request more information

Complete the form below for detailed course information and to be contacted by phone and email.
Become a cybersecurity expert and advance your career
Our world is more digitally connected than ever before, making cyber threats a central concern for organisations across industries. The Australian cybersecurity sector is projected to see rapid growth over the next decade1 and there is high demand for skilled professionals who can lead the future of data security and protect businesses from cyber crime.
La Trobe University offers a suite of cybersecurity courses designed for professionals at any stage of their career. Whether you're looking to enhance your current IT career or build skills for new opportunities, we have the 100% online course you need.
Our industry-backed cybersecurity courses prepare you to take on tech roles with confidence, no matter your previous professional or academic background. Learn alongside expert practitioners and researchers to prepare for your next step.
AU$3.6 billion cybersecurity revenue in 20201
8% projected growth for cybersecurity professionals through 20241
AU$5 billion projected revenue by 2024, nearly double its 2017 amount1
43% of Australian cybersecurity businesses exporting globally1
Explore our suite of cybersecurity offerings
Build a valuable, customisable skill set for the in-demand cybersecurity sector, today and into the future. You can complete your Masters degree, fast-track your studies with a Graduate Certificate or upskill by pursuing our stackable microcredentials, available 100% online.
Masters and Graduate certificate
Master of Cybersecurity
La Trobe's online Master of Cybersecurity is designed to advance your career in this in-demand field.
With pathway opportunities available, you can apply for our Master of Cybersecurity with an undergraduate degree in any field. You'll have the opportunity to choose an industry-focused specialisation in artificial intelligence, business operations or computer science. Through this, you'll stand out as a leader with deep knowledge and experience in the area you want to advance your career.
Study anytime, anywhere and learn:
cyberlaw and risk management
ethical hacking and defence
artificial intelligence and machine learning
secure programming
project management
database management
With our Master of Cybersecurity, you will learn to:
Identify and critically evaluate functions of the main hardware components of computers, software and design, and construct basic web pages using HTML.
Analyse data processing problems, design solutions through the application of programming constructs, and design algorithmic solutions to domain-specific task definitions.
Appraise and formulate approaches in cybersecurity, cyber law, intellectual property and cybercrime, security networks, firewalls, intrusion detection systems and intrusion prevention systems.
Critically analyse typologies of hackers, their mindsets, the motivations behind hacking, and the various tactics that hackers use in breaching communication networks.
Graduate Certificate in Cybersecurity
The Graduate Certificate in Cybersecurity has been developed by La Trobe's dedicated cybersecurity team. Through relationships and consultations with industry partners, we've built a curriculum with subjects focused on preparing you for entry into the cybersecurity field.
Study anytime, anywhere and learn skills in:
Information Technology Fundamentals: You'll learn computer system organisation and its associated topics, the hardware components of the computer, data storage and retrieval, and much more.
Introduction to Programming: You'll be introduced to the steps involved in designing and creating software solutions for a range of practical problems and methods for analysing requirements.
Cybersecurity Principles: You'll learn about the principles and strategies for the future of cybersecurity. The topics focus on information security, ethical and legal practices, mitigating cyber vulnerabilities, and the process of incident response and analysis.
Inside the Mind of a Hacker: You'll learn the motivations, mindset and techniques used by hackers, including understanding computer networks and systems and how users/customers behave in online environments.
In as little as six months, you'll gain the foundational skills needed for an entry-level cybersecurity career. There are cybersecurity roles across many industries, including business, finance, criminal justice, science, medicine and government. The La Trobe online Graduate Certificate in Cybersecurity is a nested qualification within the Master of Cybersecurity, so completing the Graduate Certificate allows you to transfer directly to the Masters course if you choose to further your studies.
Cybersecurity short courses
Customise your learning to your needs with our online, stackable microcredentials, worth between 5 and 10 credit points (CP). Via successful completion of multiple specified relevant microcredentials, you may be eligible for advanced standing for recognised prior learning for up to half the credit points required for completion of the Bachelor, Graduate Certificate or Master of Cybersecurity at La Trobe.**
Popular beginner short courses
Master the fundamentals of cybersecurity and IT and explore more specialised subjects with our beginner short courses. With no background knowledge required, you can apply from any field.
Cybersecurity Fundamentals
5CP | 2 weeks | $300
Gain basic cybersecurity skills to protect your data and defend yourself against cyber attacks.
Cyber Technologies
5CP | 2 weeks | $300
Investigate the latest, most effective cybersecurity technologies that protect against cyber threats, such as firewalls, intrusion detection/protection systems and honeypots.
Cyber and Data Security
10 CP | 4 weeks | $1,700
Compare cyber risk management approaches, including digital forensics, application security and network security.
Cyber Threats and Responses
10 CP | 4 weeks | $1,700
Learn to coordinate cyber incident response methods using real case studies and gain insight into current industry threats.
Popular intermediate short courses
Enhance your technical expertise to take your next professional step with short courses at the intermediate level.
Foundations of Cryptography
5 CP | 2 weeks | $850
Develop the skills and knowledge to identify, analyse and respond to cyberattacks and threats.
Penetration Testing Fundamentals
5 CP | 2 weeks | $850
Learn penetration testing and threat intelligence methods so you can find and fix security vulnerabilities in any organisation.
IT Systems and Web Security
10 CP | 4 weeks | $1,700
Use security tools and applications to build safe and accessible information networks. Gain the skills and knowledge to identify, analyse and respond to cyberattacks and threats.
The Psychology of Hacking
5 CP | 2 weeks | $850
Examine the mindsets and motivations behind the hacker persona. This course will also brief some of the most commonly used tactics for a network breach.
Applied Penetration Testing and Hacking
10 CP | 4 weeks | $1,700
Help organisations identify security loopholes that can compromise a system and make appropriate recommendations to safeguard systems.
Introduction to Blockchain
5 CP | 2 weeks | $850
Study the fundamentals of blockchain technology, including how it is applied to modern digital transactions like including cryptocurrencies and smart contracts.
Blockchain and Cryptocurrency Technologies
10 CP | 4 weeks | $1,700
Explore how blockchain can be applied in healthcare, Internet of Things (IoT) and cybersecurity contexts. Assess the commercial and legal environments needed for cryptocurrency start-ups to ensure business success.
Popular advanced short courses
Diversify your cybersecurity expertise by mastering new skill areas and exploring more complex topics with our advanced short courses.
Cyber Risk Management Fundamentals
5 CP | 2 weeks | $300
Learn about cyber threats and vulnerabilities and how organisations manage these in proportion to the risk that they pose.
Cybersecurity Program Development
5 CP | 2 weeks | $300
Learn about cyber threats and vulnerabilities and how organisations manage these in proportion to the risk that they pose.
Cybersecurity Incident Management Fundamentals
5 CP | 2 weeks | $300
Study cybersecurity incident management frameworks such as ISACA, ISO and NIST and processes to respond to security incidents.
Cyber Risk Assessment, Response and Compliance
10 CP | 4 weeks | $1,700
Learn quantitative techniques to assess cyber risk and apply cost models underlying appropriate technical responses.
Introduction to Cybersecurity Governance
5 CP | 2 weeks | $850
Explore the fundamentals of governance and its importance in the risk and security domains, and learn to design an effective governance framework aligned to an organisation's cybersecurity needs.
Cybersecurity Governance
10 CP | 4 weeks | $1,700
Learn the specific regulatory requirements around information security and privacy and how to formulate a cybersecurity governance framework to support cyber strategy.
Why LTU cybersecurity courses?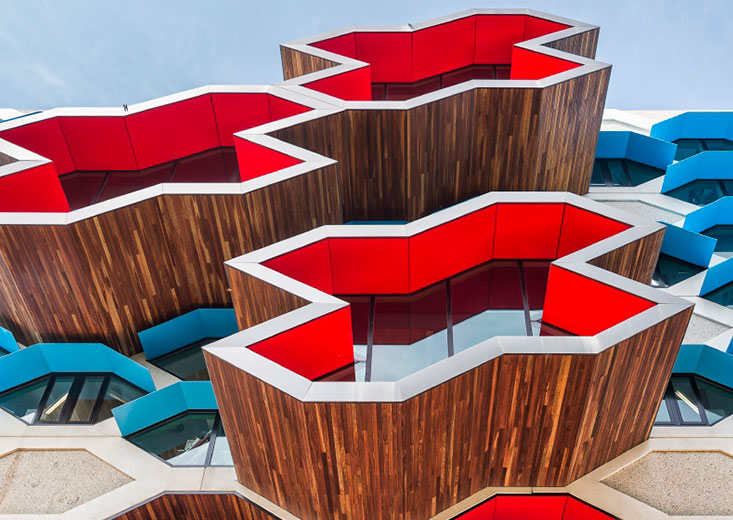 About La Trobe University
At La Trobe University, we believe you need a powerful skill set beyond what you learn in a textbook. We teach you how to adapt to new situations, connect with others, take the lead and think differently, all while you learn the skills and knowledge you need to advance your career.
Disclaimers and source
*Ranked above world standard for research in information systems, mathematical and statistical sciences – Australian Research council, 2019
**Students must meet the entry requirements for the award course.
***The Computer Science specialisation within the Master of Cybersecurity is seeking accreditation from the Australian Computer Society (ACS).
AustCyber's Digital Census 2020