Online Master's courses
CLASSES START: 31 JULY 2023
APPLICATION DEADLINE: 21 JULY 2023
Complete your course sooner with a full-time study option**
Request more information
Complete the form below for detailed course information and to be contacted by phone and email.
Complete your Master's at a top-ranked university
Take the next step towards your future by studying an online course in business or health at La Trobe. Our expert teachers and strong industry connections will prepare you for success and equip you with the skills to thrive in your career.
You'll learn in an online classroom designed to fit around your life, offering flexible schedule options and the opportunity to study whenever and wherever it suits you. With an online curriculum that's founded on research and explores key field fundamentals, you'll graduate ready for leadership and management opportunities.
The online Master of Health Administration covers the core competencies outlined by the Australasian College of Health Service Management (ACHSM). With subjects in management, data analysis, ethics, finance, systems thinking and more, you'll focus on the healthcare industry's specific needs. We offer multiple specialisation options, including undertaking an industry project, research or coursework. Graduate ready to lead and manage projects, health agencies, systems improvements, staff, programs and research as a senior manager.
In 12 months**, you can graduate from the Master of Public Health ready to address current and emerging public health issues.
Understand and address the cause of poor health using an interdisciplinary, evidence-based approach. You'll develop foundations in systems thinking, epidemiology, policy and research methods so you can graduate with the skills you need to work in health systems around the world. We offer options for industry projects, research or coursework that enables you to specialise.
The La Trobe online Graduate Certificate in Public Health is a nested qualification within the Master of Public Health. Choose from eight subjects, giving you the flexibility to tailor your qualification to get the job you want.
The Master of Mental Health is your pathway to senior leadership in mental health. You'll study subjects that have been developed with industry in mind and gain hands-on experience with an industry focused project or research. Graduate with clinical skills, ready to engage in recovery-focused services, make independent clinical judgments in mental health practice, and develop clinical plans – with a unique understanding of regional and rural perspectives on healthcare.
The La Trobe Online Graduate Certificate in Mental Health is a nested qualification within the Master of Mental Health.
Take a step in your mental health career with our graduate certificate and develop specialised skills to help you tap into the growing demand for mental health professionals. Whether you have experience in nursing, social work, allied health, teaching, human resources, disability, psychology, or anything else, studying mental health can help you upskill and launch your career.
Built specifically for educators, you will learn how to create a positive impact by managing mental health issues among students in your school system and form safer and more productive learning environments. You can complete this four-subject Graduate Certificate in six months full-time or one year part-time and then have the option of moving into La Trobe's Master of Education degree with advanced standing.
La Trobe University's fully Online Graduate Certificate in Mental Health for Education is a nested qualification within the Master of Education that can be taken as a standalone Graduate Certificate.
The online Master of Mental Health Nursing is available to registered nurses. Developed in collaboration with industry partners, the course equips you with specialist skills and insights – including a regional and rural healthcare perspective. The course is aligned with the national practice standards in mental health services, and the national practice standards for the mental health workforce. Graduate ready to take on roles as a mental health nurse or clinician.
Accelerate your career with La Trobe's online Master of Business Administration (MBA). You'll learn how to drive change in an organisation and thrive in a rapidly changing business environment. You'll gain critical knowledge of how businesses build and sustain value in subjects co-developed with Mercer and Accenture. You'll also build practical skills as you discuss case studies, dive into research projects and undertake consulting opportunities to help you prepare for the next step in your career.
Work on the frontlines of hacking, cybercrime and defence strategies. Launch your career and join a fast-growing industry with La Trobe's 100% online, Master of Cybersecurity, whether you have an IT background or not.
In La Trobe University's 100 per cent online, Master of Cybersecurity, we'll prepare you to become a cybersecurity professional. You'll learn cyber law and risk management, ethical hacking and defence, artificial intelligence, secure programming and more. Choose an industry-focused specialisation in artificial intelligence, business operations or computer science.
In just 14 months you can graduate ready to advance your career in this fast-paced field in roles such as a cybersecurity consultant, penetration tester, digital forensic investigator, secure system architect, cybercrime analyst and more
Use data science and analytics to ask the right questions and create powerful solutions.
In La Trobe's 100 per cent online Master of Data Science, you'll learn how to process complex data, apply statistical modelling and use programming languages. You'll work with real data sets from our industry partners in our virtual lab to practice and perfect your skills with open-source software and platforms, big data and cloud-based services, so you graduate with hands-on experience. You can choose an industry-focused specialisation in big data and cloud computing or data modelling and analytics and graduate in just 14 months.
Spark innovation in your company using AI to drive change and improve business outcomes–no matter your background.
Gain hands-on experience using today's AI tools and strategies in La Trobe's 100 per cent online Master of Artificial Intelligence. You'll learn AI research, natural language processing (NLP), design and deep-learning techniques while working in the virtual lab to perfect your NLP and machine learning skills. You can graduate in just 14 months and step into a multi-billion dollar sector, ready to lead with confidence.
Become an IT expert and join one of the fastest-growing industries in Australia. You can build on your existing qualification in the IT space, or apply to our 100 per cent online, ACS-accredited Master of Information Technology with a background in any industry. We'll teach you the fundamental skills you need.
You'll learn mobile app development, networks, databases, cloud computing, programming languages, system design and more. Select an industry-focused specialisation in artificial intelligence, cybersecurity or cloud Analytics. You can complete the degree in just 14 just months, ready to step into a sector that's growing four times faster than the overall Australian workforce.
Gain the cybersecurity experience you need to succeed without committing to a full course. Online short courses from La Trobe University offer you a glance into specific areas of IT, cybersecurity, digital protection and more. You can also stack these short courses to build your skill set and advance your ideal cybersecurity career.
Lead the digital transformation of healthcare by building skills in big data, virtual care and telehealth, health communication, digital health trends and more. Customise your learning with career-focused elective options and graduate ready to design, develop, implement and manage technologies and innovation in the health sector. Advance your career with a future-focused credential that qualifies you for roles such as digital health consultant, healthcare analytics professional, digital health project manager and digital health technopreneur.
Prepare for evidence-based, innovative digital health practice in just one year of part-time study. The Graduate Certificate in Digital Health delivers the essential training you need to take the next step in your career. Choose four subjects from a suite of innovative digital health topics and customise your learning for your current career and future prospects. La Trobe's Graduate Certificate in Digital Health is a nested qualification within the Master of Digital Health course, so after you graduate, you'll have the option to build on your expertise with further study.
La Trobe is ranked as one of the 50 best universities across East Asia, South-east Asia and Oceania
Times Higher Education (THE), 2019, Best Universities in the Asia-Pacific Region 2019
La Trobe's clinical, pre-clinical and health subjects are ranked in the world's top 200
Times Higher Education (THE), 2020, World University Rankings 2021 by Subject: Clinical, Pre-clinical and Health
La Trobe is ranked #45 among the world's best young universities
Times Higher Education (THE), 2020, THE Young University Rankings 2020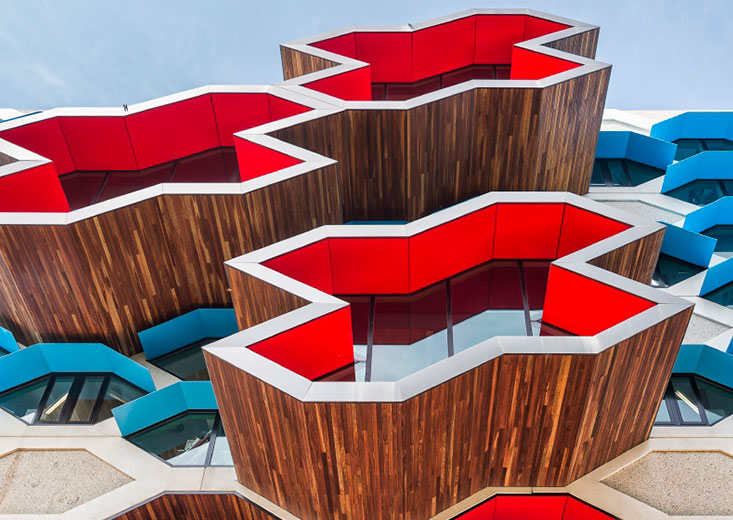 About La Trobe University
Great thinkers see problems from every angle. At La Trobe, you'll develop every part of your skill set. You'll bring together diverse topics and fields to build all areas of your technical knowledge. We teach you the human skills you'll need in any workplace, like innovation, leadership, critical thinking, creativity, communication an adaptability.
Graduate ready to think critically, laterally and creatively to solve real problems and thrive in your career.
*Royal Australasian College of Medical Administrators, dependent on subject choice
**Students may undertake two subjects at a time